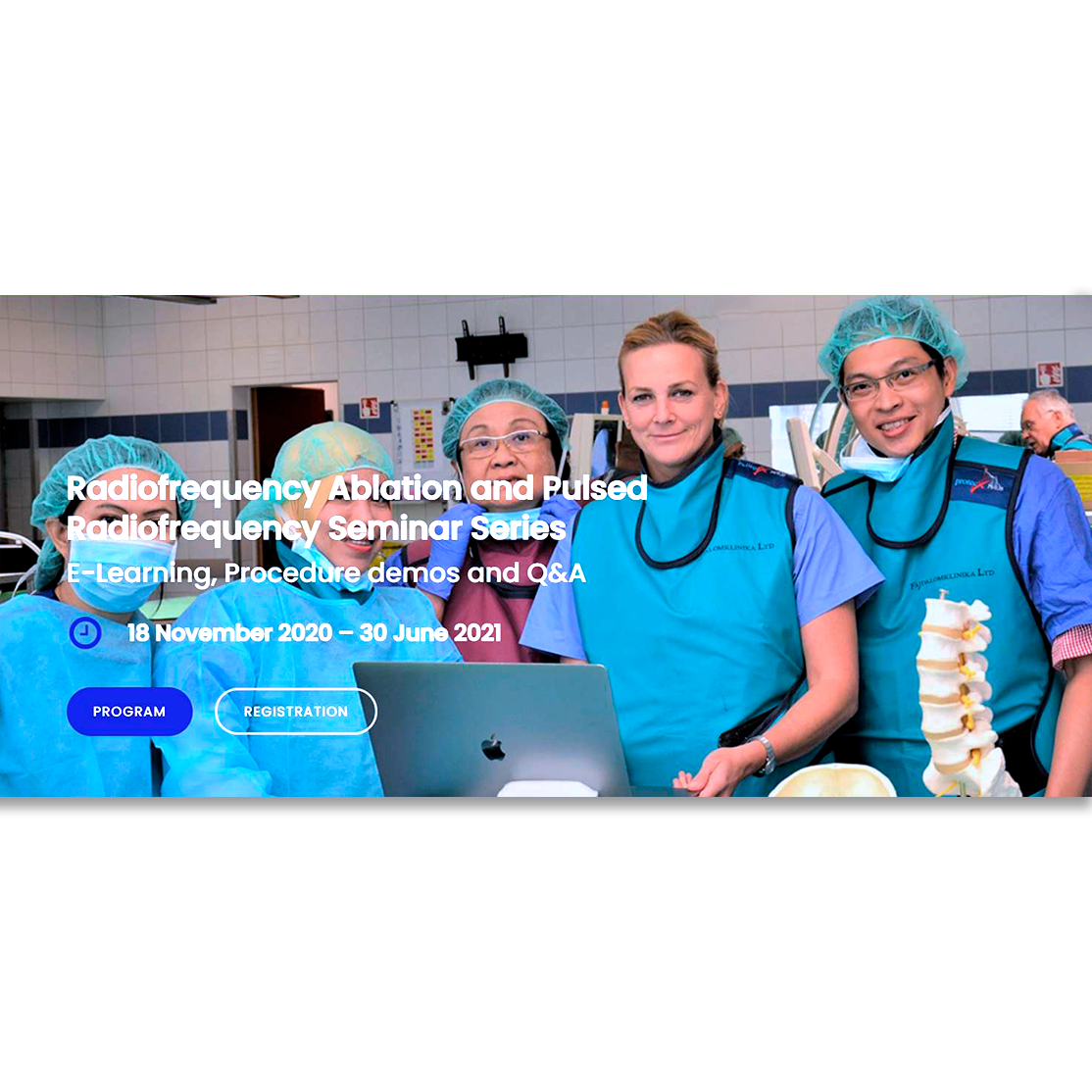 Radiofrequency Ablation for Cancer and other Chronic Pain Conditions Seminar 6, E-Learning
Seminar 6 "Radiofrequency Ablation for Cancer and other Chronic Pain Conditions: Thoracic Sympathectomy"
The structured e-learning program of WIP endorsed Pain School International provides physicians with skills they might implement directly in their practice.
Subject of the Seminar 6 lecture on 09 June 2021 will be 'Thoracic Sympathectomy'. It is presented by Dr. Ana Carolina Braz Lima, stood aside by Dr. Agnes Stogicza to perform the demo procedure.
Equip Medikey is Silver Sponsor, and we are happy to provide our TOP Lesion Generator and NeuroPole Thermocouple Needles again.
Note: *The start of all webinars has been rescheduled from 1:00PM to 6:00PM.*
For more information and to register for this educational event, vist Pain School International's Pain Courses page.