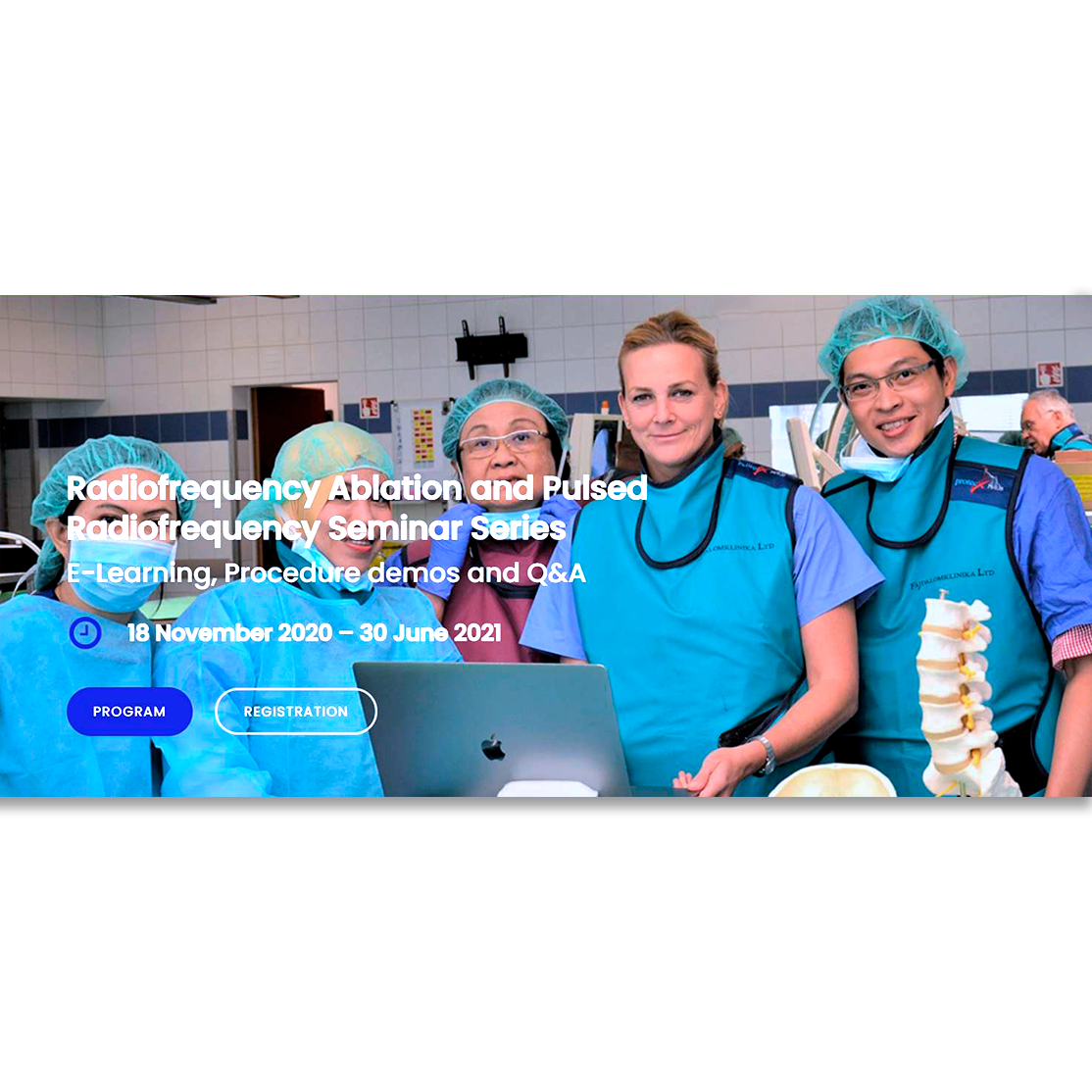 Radiofrequency Ablation for Cancer and other Chronic Pain Conditions Seminar 6, E-Learning
Seminar 6 "Radiofrequency Ablation for Cancer and other Chronic Pain Conditions: Splanchnic RFA"
The structured e-learning program of WIP endorsed Pain School International provides physicians with skills they might implement directly in their practice.
Dr. Agnes Stogicza will lecture and perform at the Seminar 6 session of 16 June 2021. The topic is 'Splanchnic Radiofrequency Ablation'.
Being Silver Sponsor, we will be providing our TOP Lesion Generator and NeuroPole Thermocouple Needles again. Should you be interested in our innovative products, please do not hesitate to contact us at our office or reach out to one of our specialists directly.
Note: *The start of all webinars has been rescheduled from 1:00PM to 6:00PM.*
For more information and to register for this educational event, vist Pain School International's Pain Courses page.